We're open! Come see us!
—-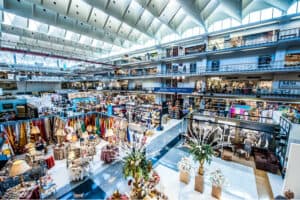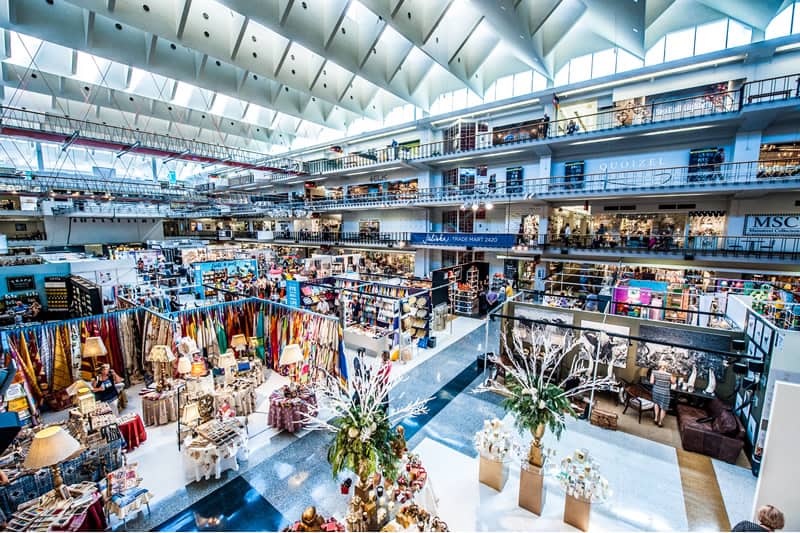 The Total Home & Gift Market is moving to August 19-25 from its previous June dates due to the COVID-19 pandemic. This allows time for retailers to reopen, reorganize, and restart sales to customers throughout the summer. It's a timeline that may also help buyers become more comfortable with gatherings. And this creates time for showrooms to plan ahead: we understand that product development, production and/or delivery have been impacted for some manufacturers so this gives them time for new products to arrive and time for everyone to set-up and remerchandise showrooms if you choose.
We will also hold 1st Monday & Tuesday events in May, June, July, and August. These optional events have become important for showrooms to conduct order-writing as well as sell samples ahead of larger markets.
There are additional opportunities this summer for those showrooms who may benefit from visits from apparel and accessories buyers and who want to promote to their buyers that select showrooms will be open at Dallas Market Center. 
We will hold an optional, appointment-driven Apparel & Accessories "Open House" June 2-4; an Apparel & Accessories Market and KidsWorld June 23-26; and another optional, appointment-driven "Open House" July 21-23. The August Apparel & Accessories Market will take place August 25-28, following the Total Home & Gift Market. We felt it important to separate these two August events while allowing for multi-category shopping, a Dallas advantage.
Something to think about and to share with your customers: unlike other market centers and convention centers we have clear advantages that should reassure loyal buyers and attract new buyers: an easy drive as opposed to flying; open parking, large entryways, quick registration in multiple areas, wide hallways, multiple sets of escalators per building, and showrooms with controlled access to allow for the appropriate distance between customers. We will also follow strict health and social distancing measures outlined by the state to support a safe marketplace.  
By offering new show dates and promoting a marketplace that by plan and by design can be safely ready for buyers we are confident that business will thrive again in Dallas.